Professional WordPress Themes help you build a professional image and trust to your customers. Design should be clean and stylish. Here is a list of the best premium WordPress professional themes that will meet your needs.
1. TheSource WordPress Theme
A professional WordPress theme that comes with a magazine look. You can choose from 4 unique color and the theme comes with automated thumbnail resizing.

2. Display 3 in 1 WordPress Theme
Cool wordpress themes that comes with nice 3D product slider/fader. You can easily change slides to showcase your portfolio or services. It comes with multiple page templates you can choose from which makes layout so flexible and easy.

3. Unite WordPress Theme
Very nice sleek layout which can be used for any site. The few extra skins look cool and unite. Lots of layout options and shortcakes provided.

4. Newscast 4 in 1 WordPress Theme
4 skins and 3 variations of front page to choose from. Very catchy and unique slide show and comes with lots of options.

5. WP-Prosper WordPress Theme
Easy to customize theme that can be used for any topics. Comes with lots of home page layouts to choose from. Banner ad integration helps monetize your site quickly.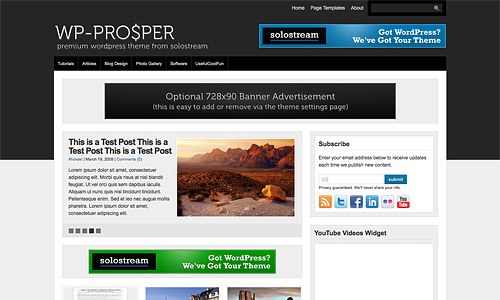 6. WP-MediaMag WordPress Theme
WP-MediaMag is a beautiful magazine designed for users who likes to add photos, videos to the site. It is well SEO optimized and comes in 8 color styles to choose from.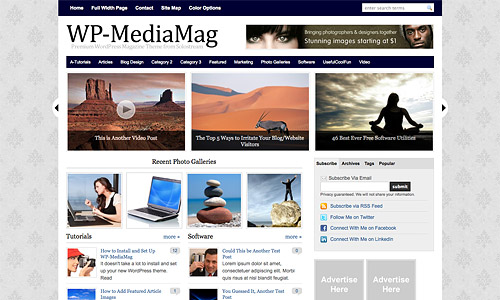 7. Superb WordPress Theme
A customizable wordpress theme with unlimited color options. It comes with localization support, billboard options, custom header and footer logo, lightbox integration, ads management, Flickr and twitter integration, per page sidebar options, built-in portfolio layout options and a lot more features!

8. Utopia WordPress Theme
This theme comes with 4 different homage layouts which you can choose from and 6 page layouts for pages and gallery. Furthermore, you can pick from any of the 5 color style variations and choose any of the 9 cool transition effects for homepage slider.

9. DynamiX WordPress Theme
Very cool wordpress theme that has lots of customization options for gallery. It comes with dual skin selection with 20 outer and 2 inner skin colors available. You can have multiple gallery on a page and adjust the gallery properties and effects.

10. Minimum WordPress Theme
This professional premium theme for WordPress offers a quick and easy way to set up a website because of its revolution slider, drop-down menus, customizable and unlimited color scheme and responsive template. First time website builders will not have any hassles as Minimum is built with AJAX animations plus a bonus Parallax.

11. Awake WordPress Theme
You can have more than what you asked for with this professional theme for WordPress. With this, you are getting a much-improved way of dealing with impressing your clientele. It has innovative design for content and you can easily navigate the option panel and customize the entire homepage right away.

12. Maximus WordPress Theme
Maximus is best for any business niches. It comes with a perfect and professional view with JQuery scripts. This professional premium theme for WordPress is dominated with a huge amount of white space, light background and a superbly clean website. The web design has sleek elements with an impressive overall design. Typography is elegant and fresh plus minimalistic edges with contrast accents in the background and content areas.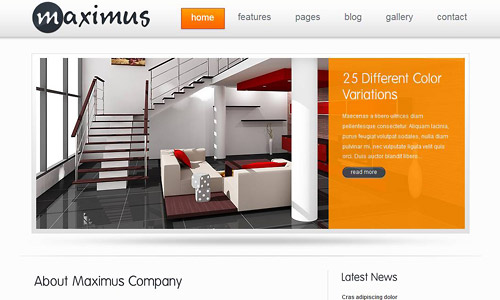 13. Splash! WordPress Theme
Splash! is a professional theme for WordPress that is conceptualize for artists and those in the business retail of paint. On the homepage you will see splatters dominating the page and accentuate with fun and playful designs to go with it.

14. iBusiness WordPress Theme
The theme is created so you can personalize and input your style on the homepage of this premium WordPress theme. It has an easy visual composer so you can build the website in just a few clicks. With this, you do not need to be a full-fledged web designer to perfect everything!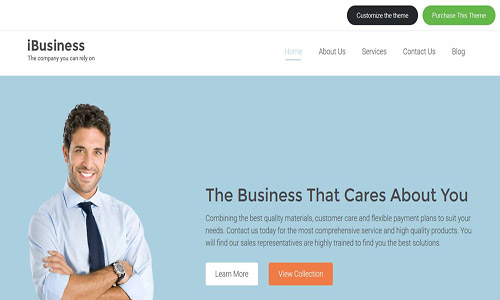 15. eStudio WordPress Theme
Besides being professional-looking, this premium theme for WordPress is also clean, flexible and very responsive. It suits any online niche you have in mind. It is likewise perfect for those who want to show their portfolio through the website.


Back to list of all the best WordPress themes.