WordPress is perhaps the most sought-after platform today in terms of website building and creation, not only by expert developers but also novice bloggers. One of the reasons for its wave of appreciation is the immense number of easy-to-use line of themes. Drupal, Joomla! Or Textpattern could not equal the accessibility of the built-in templates and ready-made themes that only WordPress can offer. Not only that, it is also supported by a roster of Premium theme contributors. This is of course in addition to its Free theme versions on site.
So what is the big fuss between these two broad categories of WordPress themes. How are they different from each other? How can their distinct features be of advantage to a first-time builder or blogger? Are there any disadvantages? Now, in order for us to give you all the answers, allow us to outline to all the information you need to know in the succeeding paragraphs. Here are 10 striking features of premium WordPress themes.
Premium Themes are paid themes, which to some people are priced unreasonably, amidst the competition of what supposedly is an open source platform. So, here are the advantages of opting this kind of theme at your advantage.
1.Impeccable Support

Most themes of this kind are with topnotch system for support which cannot be found in Free Theme. The reason is quite obvious for this as developers made these themes for income generation and to offer such excellent kind of service.
2.Reliability

The update is done regularly for these WordPress themes. However, it depends on what option is chosen by the builder to use; whether lifetime or extended plus all-encompassing documentation.
3.Uniqueness

There are certain options here which could not found in Free WordPress Themes. And, since there are hundreds of providers of Premium themes out there, the competition to provide only the best theme offer has become stiff and intense. Hence, once you get your own premium theme, chances are you get to have what is your money's worth.
4.Eye for Details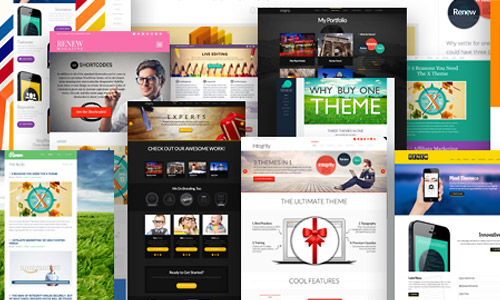 Since it is paid, a great deal of features is lined up for easy access to settings and panel options including Search Engine Optimization.
5.Versions for Needs

There are a lot of Premium theme forms to choose from that will match your needs. On top of that are the tempting offerings which are made based on the website's advantage.
6.Original and Authentic

If you are after a work like no other, you can assure utmost uniqueness and originality when you use a Premium counterpart that is most appealing to your niche.
7.Development through Tools

You can increase the development process of your website effectively whenever using the latest tools of premium WordPress.
8.Guarantee for Compliance

Since you are dealing with premium themes, you can be guaranteed to know that you are facing only legit ones. Hence, all the technical and standard requirements comply with the ethics and license.
9.Wise Investment

It is worth every penny and dime you earn to set up your blog or website. It will surely serve the purpose that you have—whatever its—in mind.
10.Awesome Features

As mentioned, Premium themes are loaded with lots of goodies. Hence, you can be just very assured that you have only the best. The only thing you must do in this case is to know each of them one by one and learn how to use it, which of course will come as not a problem as Premium WordPress themes are equipped with easy-to-follow Tutorials.